Meet Our Group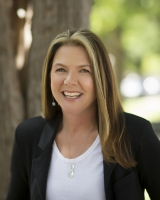 Ginny Laughlin
Real Estate Broker
Laughlin Group Realty
Email Address: Ginny@GinnyLaughlin.com
Mobile Phone: 972-333-1031

Ginny began her real estate journey back in 1993 when she started working in mortgage lending with a specialty in government loan products like VA & FHA financing. In 1997 she bought her own home and has never forgotten what it's like to be a first time homebuyer! A year later, she got her real estate license and began working with renters and relocation companies, and as her renters decided to buy, they came knocking and she answered the door - eventually turning her focus to the sales market predominantly. Always fiercely independent, the next obvious step was to get her own brokers' license, which she did in 2008. Since then, she's carefully chosen the best agents to become a part of her team and hence was born Laughlin Group Realty! When she's not taking care of clients' needs - from buying and selling to property management - you'll find her either in her kitchen making some exotic meal for friends or in the garden tending to her native landscape. Her kids have paws and she is passionate about all things Green!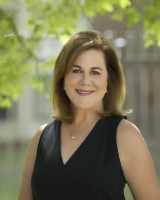 Leslie Calvert
Real Estate Agent
Laughlin Group Realty
Email Address: Lesliejcalvert@gmail.com
Mobile Phone: 214-674-9328

After a 14 year teaching career, Leslie made an industry leap from education to corporate relocation, assisting national and international executives and their families settle in the DFW area. From there, her transition to full- time realtor was a natural one, combining her love of people, home and design with her strength as an able advisor, focused listener, and tenacious advocate. Clients appreciate her ability to expertly guide them through the home buying and selling process and her quick, timely response to their needs, wants and concerns. Leslie holds a M.S. degree in Gifted Education and is an Accredited Home Stager. She has also acquired the Graduate Realtor Institute's (GRI) designation, further enhancing her ability to provide outstanding professional service to her clients with abundant energy, creativity and expanded market knowledge. Proud mother of a grown daughter, Leslie enjoys spending time with family, friends and her Havanese pup, Lucy, practicing yoga, and traveling.